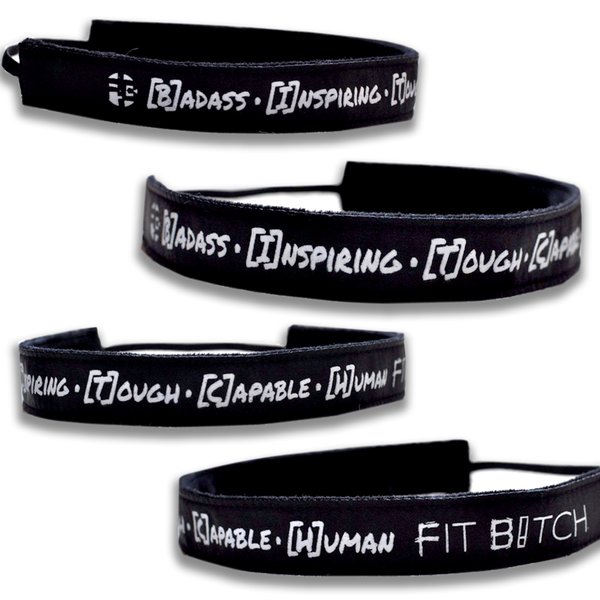 Fit Bitch Headband
How do we define FIT? Our latest no-slip headbands say it all!
Badass:
not afraid to try new things, destroys boundaries, challenges a challenge and never gives up.
Inspiring:
helps, motivates and encourages others, embraces teamwork and lifts spirits.
Tough:
strong both inside and out, determined, hard-working and persists through the pain.
Capable:
moves and adapts to physical and mental changes, confident, competent and efficient.
Human
: not perfect (like everybody else), embraces change and imperfections, admits flaws and never judges others.
Reviews
Featured Products