FB Logo - Fit Bitch Camo Unrefined Racerback Tank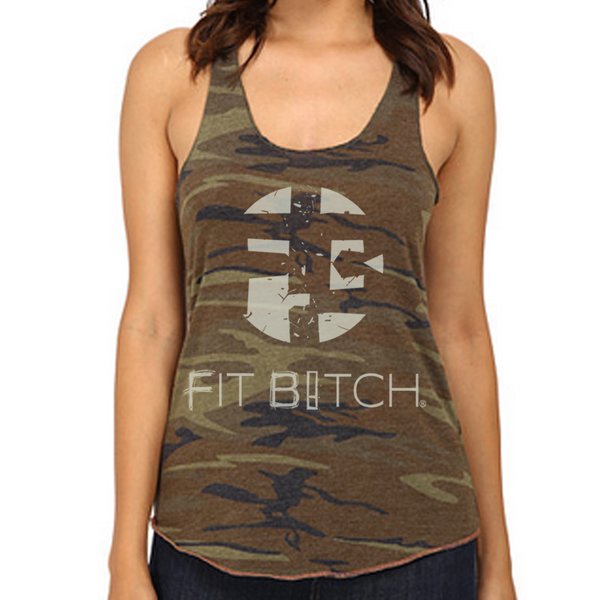 FB Logo - Fit Bitch Camo Unrefined Racerback Tank
We love this ultra soft, casual tank tailored from soft Eco-Heather Jersey, featuring a flattering racerback cut and rolled hems for a casual look. Front image original logo with updated acronym back with emblem.
NEW BACK ACRONYM IMAGE:
We define "FIT" in five words: Badass, Inspiring, Tough, Capable and Human... Badass: not afraid to try new things, destroys boundaries, challenges a challenge and never gives up. Inspiring: helps, motivates and encourages others, embraces teamwork and lifts spirits. Tough: strong both inside and out, determined, hard-working and persists through the pain. Capable: moves and adapts to physical and mental changes, confident, competent and efficient. Human: not perfect (like everybody else), embraces change and imperfections, admits flaws and never judges others.
Reviews
Featured Products